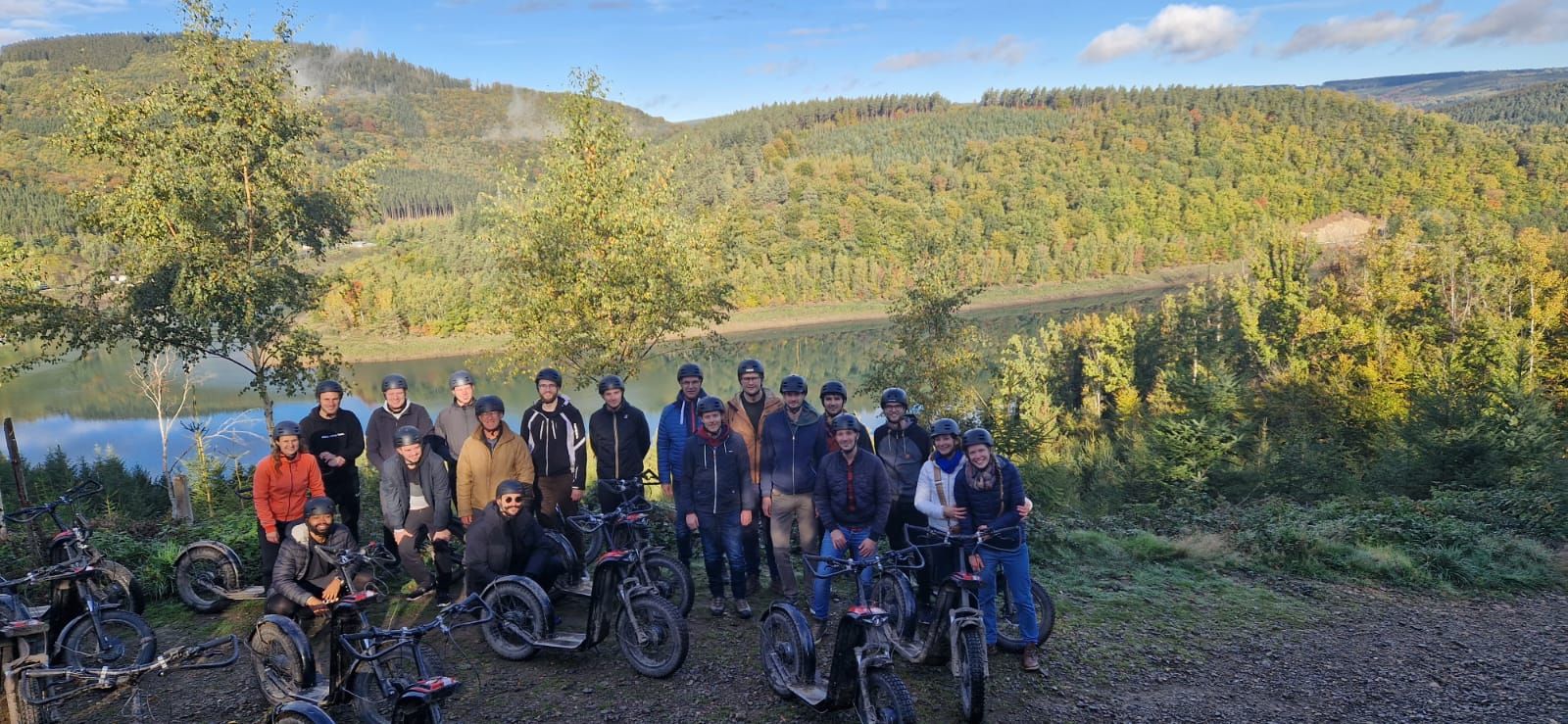 For our annual team weekend, we rented a beautiful historic manor house near The Coo Waterfall.
We started off with an introduction to 'acoustics in buildings (with a focus on technical installations)', given by guest speaker Pieter Schevenels from PS-Acoustics. Furthermore, the knowledge we have in-house was shared between colleagues by means of internal training and workshops. For example, the various disciplines were discussed and knowledge and experiences could be shared with each other.
The training courses and presentations were interspersed with food and drink. Every evening we were treated to a theme dinner, which was prepared by one of our cooking teams. And that went along with a friendly competition 'who can serve the best dish'!
Under the motto 'work hard, play hard', we also showed our sporty side. We went off-road with electric scooters and also enjoyed the beautiful nature by taking a brisk walk through the Ardennes hills.