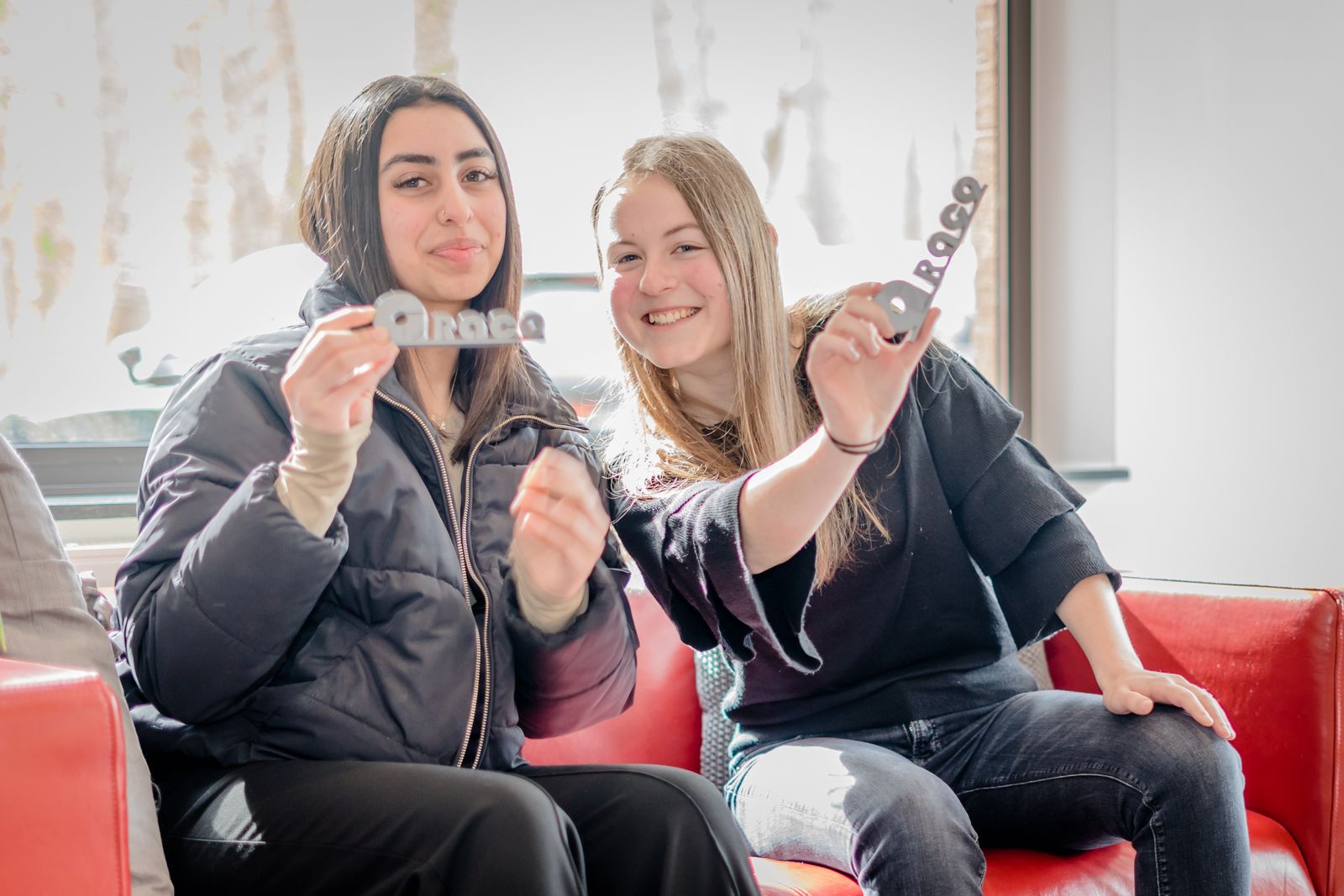 This spring we may once again guide a new generation and we warmly welcome Fien & Nisanur to our team. In the coming months, they will support our project managers and acquire the necessary knowledge to successfully complete their thesis.
I am Fien De Rycke (right), 21 years old and a final-year bachelor's student of construction at the PXL in Diepenbeek. For my internship and bachelor's thesis I chose Raco so that I can focus on EPB and experience working in an engineering firm. I am supervised by Sander Bellings and also extra supported for EPB by Brecht Degronckel. Based on the plans I get, I process them in the EPB software. These are mainly EPN calculations. In addition, I attend site visits with the safety coordinator Gunther Schuermans. Within the company I am also working on my bachelor's thesis with the intended end result being a guideline of the EPB software with a corresponding mother file, adapted to the needs of Raco.
My name is Nisanur Karatay (left). I am 16 years old and a student at St. Francis College. My school has assigned me this internship for the 'Office' course until the end of the school year. For this I will perform administrative tasks every Wednesday morning in support of my internship mentor, safety coordinator Gunther Schuermans. I help with the preparation of Post-intervention files and Safety and Health Plans and then put them down for review. Furthermore, I take on all kinds of administrative tasks and learn to work better with the Office programs 'Word' and 'Excel'.