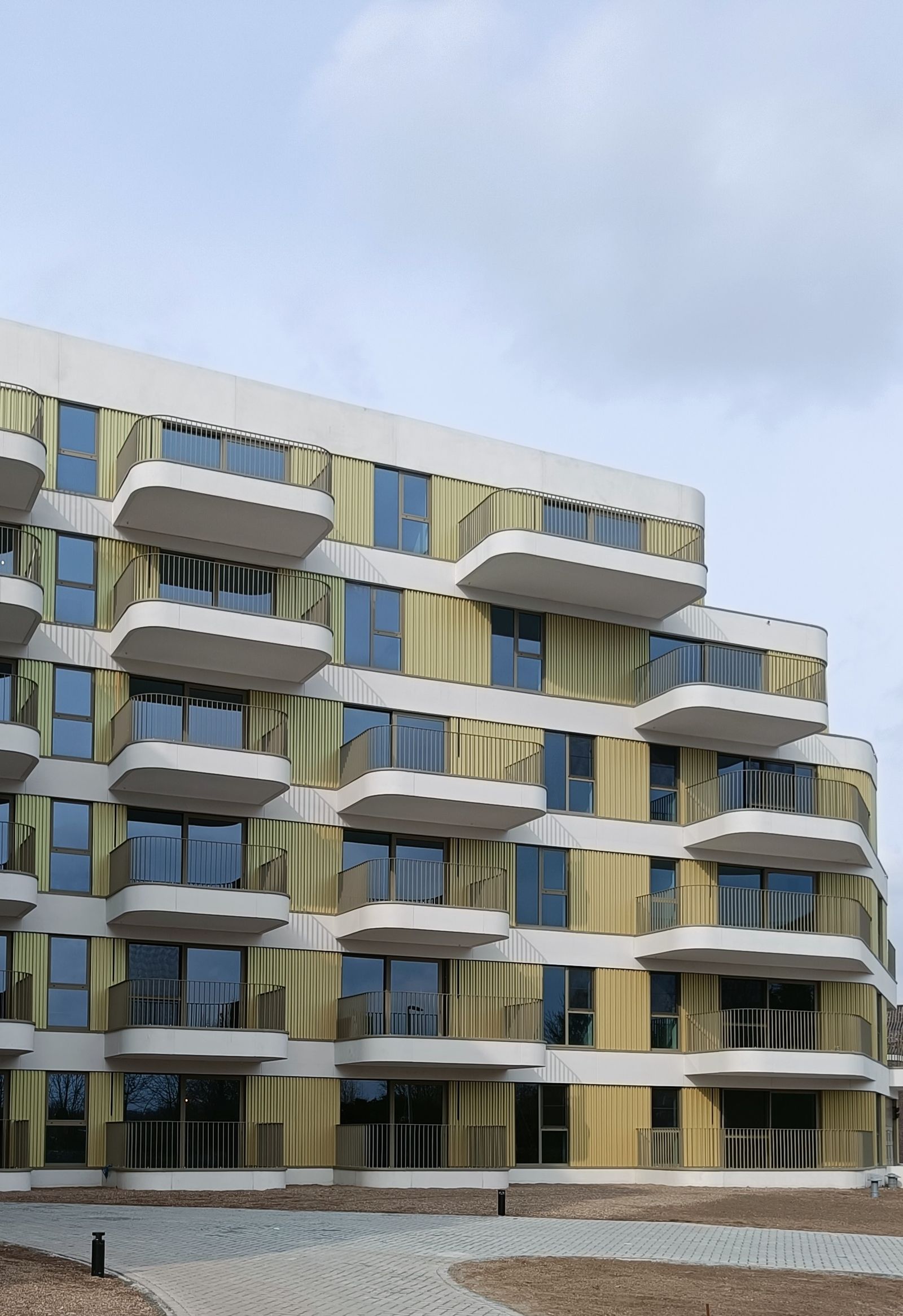 Brig is a unique residential project, built on a former shipyard, on the Rupel in Boom. The project consists of 4 residential volumes with a total of 95 apartments, a doctor's office and an underground parking. The name Brig refers to the bridge that connected the left and right banks of the Rupel until 1945.
The Brig project is sustainable. A site that was already used as a parking lot was chosen and by giving it a new purpose, no new building land had to be used. Because of to the special shape of the building (four-leaf clover), each apartment has a unique view of the Rupel. The buildings were equipped with fuel cells that produce electricity and heath from electrolysis, which is unique in Flanders and also a first in apartment construction. Heat pump boilers were installed for domestic hot water and the fuel cells, along with some secondary condensing gas boilers, were installed in a central boiler room for heating.
Our engineers have been able to pull out all the stops for this assignment in terms of special techniques, EPB and ventilation reporting. In addition, our safety coordinator made sure that the safety regulations were taken into account during construction of this sustainable project.