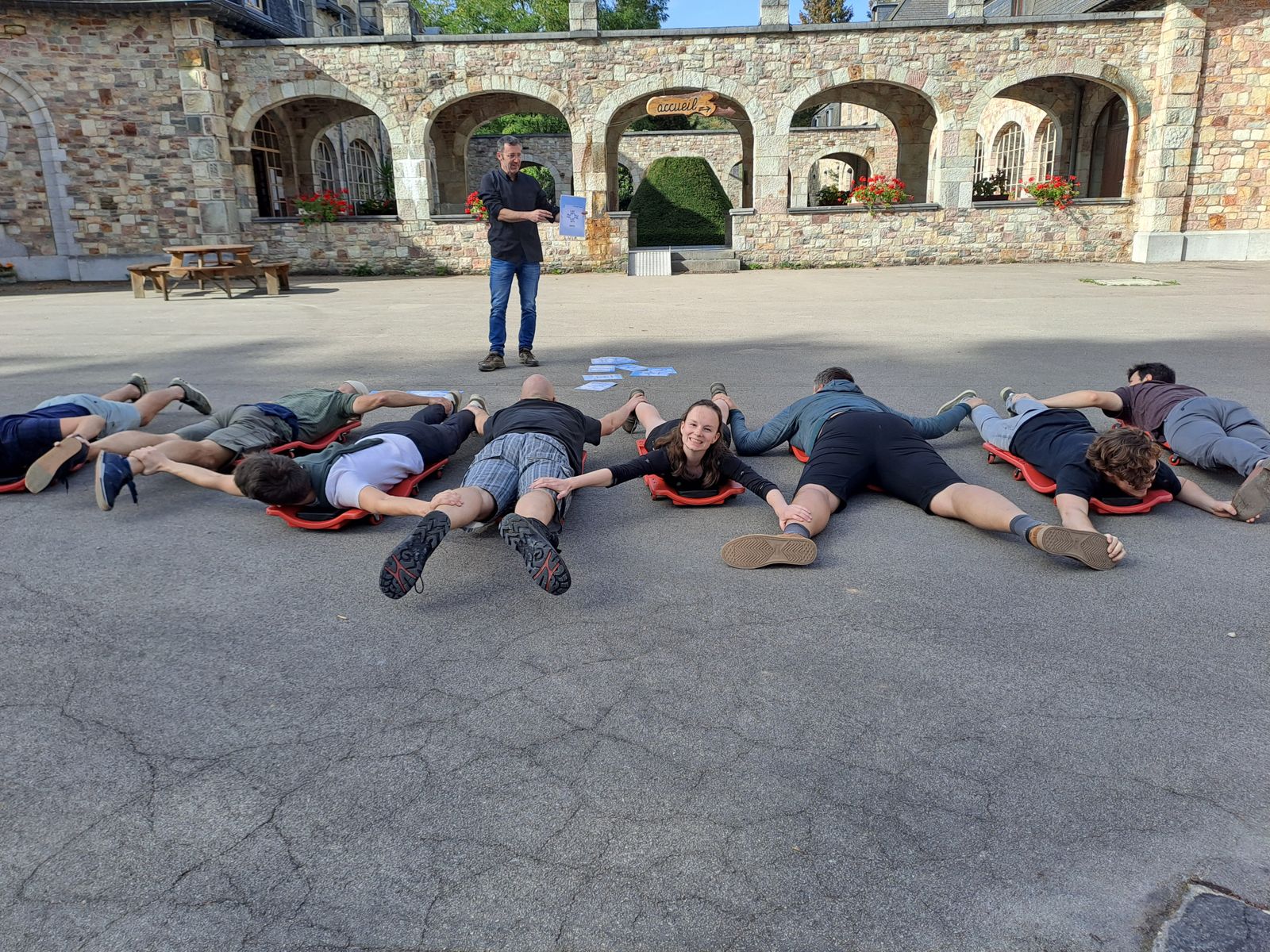 Recently we took a well-deserved break and dived deep into the enchanting beauty of the Ardennes. Our goal? Strengthen team spirit, gain new skills and above all: have fun! Here's a glimpse of our amazing weekend:
🤝 Team building activities: We participated in exciting team building activities that put our collaboration and communication to the test. Working together was the key to success, and we really proved that we can perform as a team.
🍳 Cooking teams: The chefs in our midst were challenged to prepare delicious meals. We divided ourselves into cooking teams and created tasty dishes. Food brings people together!
🏊 Pool and jacuzzi: Nothing says relaxation better than a refreshing dip in the pool and the relaxing power of a jacuzzi. The water, surrounded by the beautiful nature, was the perfect place to relax.
🎱 Billiards: For lovers of billiards there were exciting tournaments. Competition and fun went hand in hand as we showed off our billiards skills.
📚 Internal training: But our weekend wasn't all fun and games. We also took the time to follow some internal training courses and brush up on our knowledge. A great opportunity to grow and learn!
This weekend in the Ardennes was not only a break from our daily work, but also an opportunity to strengthen our bond, acquire new skills and enjoy the beautiful nature around us. We are recharged and ready to tackle our projects with renewed energy and enthusiasm!